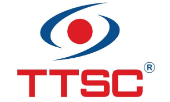 Mechanical and Electrical Engineering M&E Working at the Project
Nghi Son Refinery & Petrochemical LLC (NSRP)
QUANG NINH
Company Infomation
1.Experience:
- With our experience of over 14 years in the field of mechanical and electrical construction. TTSC has implemented hundreds of large projects from industry to civil across the country, Samsung Factory Complex, Canon, Toto, Panasonic, Honda, Toyota ... hotel civilization such as Sky Park, Four Point by Sheraton, Ha Long DC, Ha Long Grand DC, Novotel, Sky - Park, Luxury Park view, King Place, Marriott ...
2. Human resources:
-Employed experienced young and energetic, enthusiastic shoes. We will handle the job in the most exciting and possible way
3. Be careful with every detail
We are always conscious of every detail, even the simplest.
4. Always listen, understand and share.
A team that always listens, understands and shares is a prerequisite to overcome all challenges
5. Professional working environment and promotion opportunities.
We always strive to create a dynamic and professional working environment. The opportunity to develop oneself is maximum for everyone
Entitlement
Job Description
Job requirements