Premier Solution For Industrial Needs
WHY CHOOSE US?
Strong and ready human resources
Whether it is manpower supply for one day, short term or long term contract duration, we always can provide you flexibility the suitable candidates to meet your needs promptly.
Reduce Recuitment and Employment Cost
Client doesn't need to spend time for recruitment and employment and the related recruitment costs shall be reduced. We can speedily secure the human resources ready to work immediately..
Reduce HR management costs
No more worries about salary calculation or social insurance procedures, PPE issues, medical checkup, personnel training, etc. Our service will help you by reducing personnel management burdens and costs.
Skilled and experienced technical team
With skilled and experienced technical experts, engineers, foremen and workers, we are able to provide you the technical service with guaranteed work quality and progress to be satisfied your requirements.
TYPICAL ON-GOING PROJECTS
TYPICAL COMPLETE PROJECTES
XL MANPOWER COMPANY
AWESOME FACTS
TESTIMONIALS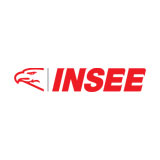 Narinrat Semma - Quản lý mua hàng (IECO)
CÔNG TY TNHH SIAM CITY CEMENT
XL Manpower had done good service for projects and hope fully to gel the well support and collaboration for the next project in Vietnam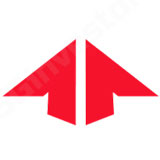 Jeffrey Ong - General Director
SAIGON SHIPYARD COMPANY LIMITED
XL Manpower Contractor has been providing excellent manpower supply service during period 2015 - 2016 with high quality, high responsibility & good collaboration
Nguyen Quang Huan - Director
PVPS - NHON TRACH BRANCH
Petro Vietnam Power Services Joint Stock Company – Nhon Trach Branch highly appreciated XL Manpower & Technical Services Joint Stock Company who had contributed to the success of 2nd turnaround of Nhon Trach 2 Power plant in 2017. As reliable contractor, XL MANPOWER had provided manpower to execute plant turnaround successfully which ahead schedule 06 days, safely and cost saving.
Ma Ngoc Ky - Deputy director
PETRO VIETNAM POWER SERVICES JSC
XL MANPOWER had provided manpower, tools & equipment to execute FAC work successfully which on schedule, safely and quality.
PTSC
PTSC OFFSHORE SERVICES JSC
POS appreciated XL Manpower for good cooperation & contribution for our successful offshore project i.e. Thai Binh Ham Rong, H5 HUC, Su Tu Trang, Badamyar (Myanmar), Qatar.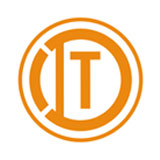 Narongrat Pothong - Project Manager
ITALIAN - THAI DEVELOPMENT PUBLIC CO., LTD
Excellent performance of supply manpower for The second Ho Chi Minh City Environmental Sanitation Project - Package XL-01: Construction of the Interceptor, contributing to our success in 2017.