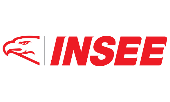 Insee Young Talent Development Program 2020 (For Fresh Graduate Students)
INSEE VIETNAM
BÀ RỊA - VŨNG TÀU, HỒ CHÍ MINH, KIÊN GIANG
Company Infomation
INSEE in Vietnam - earlier known as Holcim Vietnam - was established in 1994, till now being known as a leader supplier of cement, ready mixed concrete, construction solutions as well as waste treatment management.

Now operating primarily in southern Vietnam, we currently employ approximately 1,100 employees at five high-technology cement plants and four ready mixed concrete batching plants. Our head office is located at Ho Chi Minh city.

Sustainable Development is at the core of our business strategy embracing the Triple Bottom Line framework integrating Economic growth, Environmental performance and Social responsibility and seeks to balance those three aspects in everything we do. Our consolidated and holistic approach aims to create value for all our stakeholders.

Continuing on this path, we look forwards to contributing to Vietnam's national growth, especially in improving living condition for community, protecting the environment, investments on people and enhancing sustainable construction to accompany Vietnam in its sustainable development journey. INSEE is committed to sustainability across our value chain that will pave the way to brighter futures.

INSEE in Vietnam is a member of the Siam City Cement Public Company Limited (SCCC), a leading cement manufacturer in Southeast Asia, founded in 1969 in Thailand.
Siam City Cement Public Company Limited has already listed itself into a prominent name in the building materials industry, spanning its operations in different parts of the South East Asia region. The company manufacture the "INSEE" branded cement, construction aggregates and solutions which are marketed in Cambodia, Indonesia, Bangladesh, Sri Lanka and Vietnam, in addition to Thailand where it is one of the market leaders.
Entitlement
Job Description
Job requirements